As winter is now upon us, all I feel like doing on a sleepy monday afternoon is curl up in bed with my knitting and watch old black and white films.
Two of my new found favourites are My Man Godfrey and Notorious.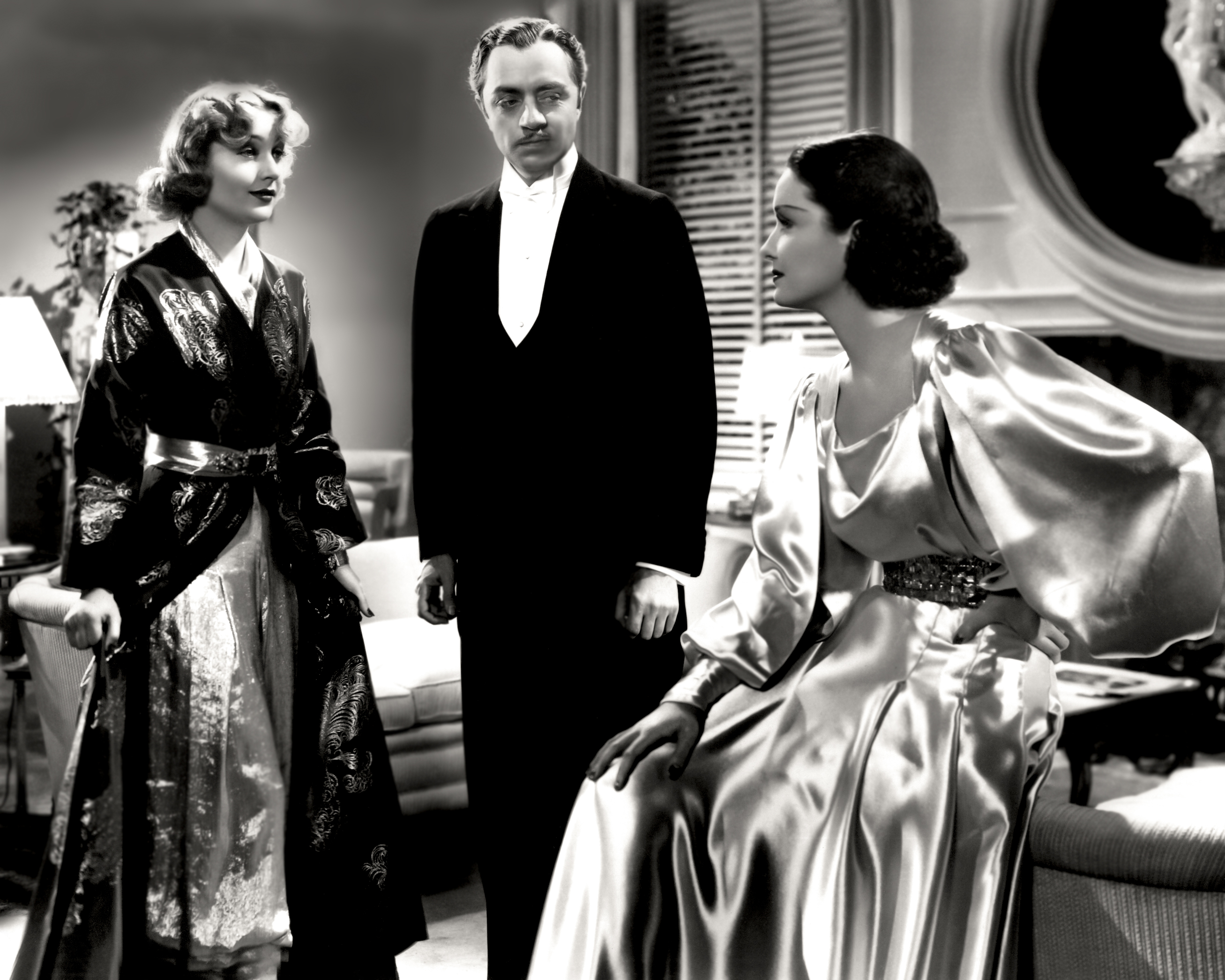 My Man Godfrey is a comedy about a dotty well to do family, who because of one of their ditsy daughters end up hiring a down and out to be their butler. But not all is as it seems.
William Powell and Carol Lombard play the two lead roles, The ditsy drama queen society girl and the quiet witty mystery butler. To be honest though its not all just about them, it has a glorious cast playing the family, including a hilarious double act of the mother and her Spanish musical prodigy, Carlo.
I do really love the other sister, Cornelia, played perfectly by Gail Patrick. She's evil but compelling and she seems to have the best clothes of all of them. My favourites are a long floral draped dress with a low back and a very sexy black suit with a matching hat.
If you haven't seen this then please do watch it, it made me laugh out loud, and I secretly love William Powell with a beard when he's in his tramp phase!!
My second must see is Notorious, a atmospheric spy Hitchcock thriller. When Alicias german father is sent to prison for treason the government send Devlin, a very handsome agent to persuade her to spy on some of her fathers friends. But how deep should she go before it gets too dangerous?!
The chemistry between Cary Grant and Ingrid Bergman is amazing and although its a bit of a slow burner in the beginning Hitchcocks amazing cinematography really builds the tension to a dramatic finale.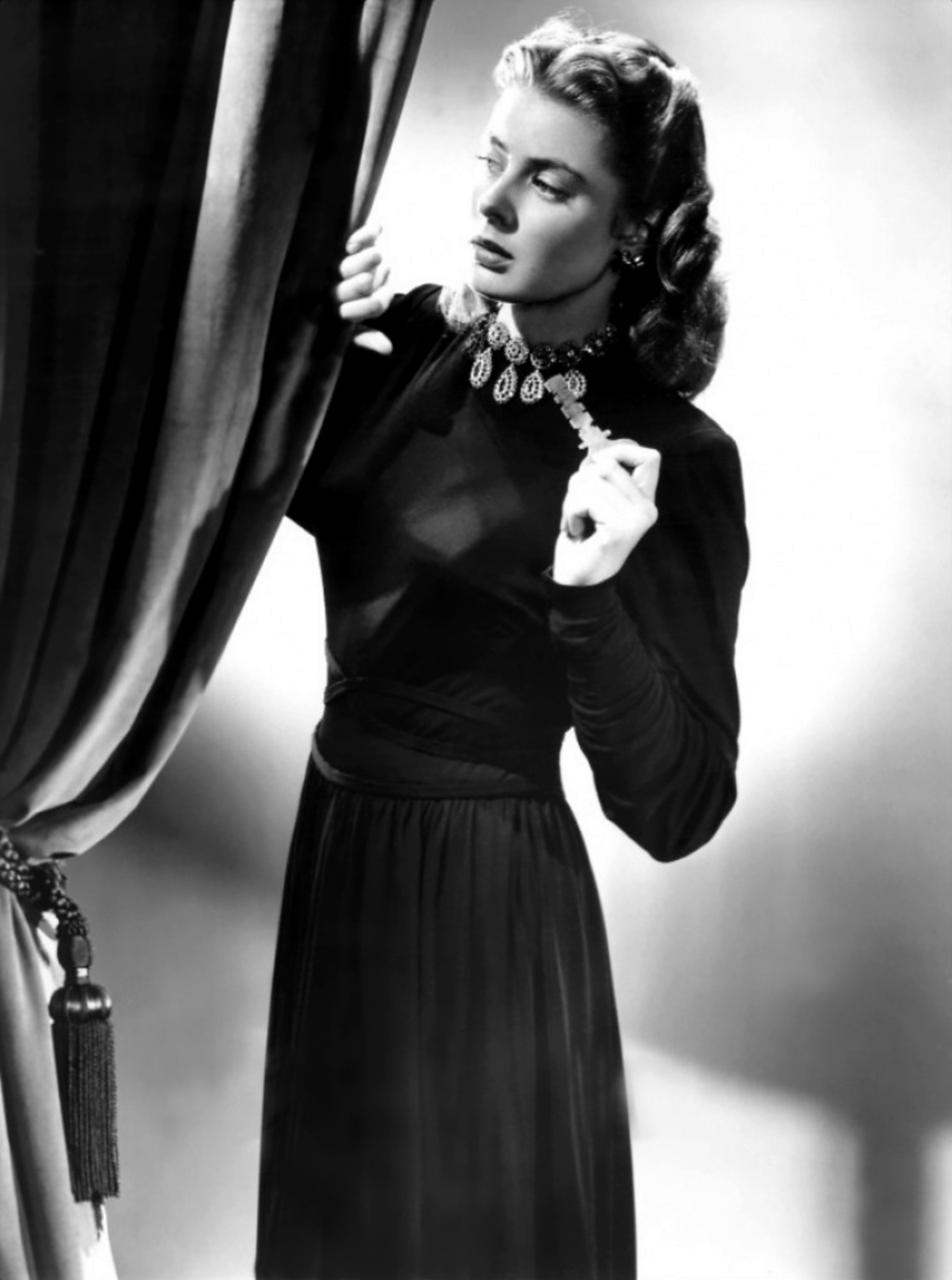 I could sit and watch Ingrid for hours, she has such a beautiful face. And old Cary of course, what a hottie:)
What are your favourite old films? Any you would recommend to get me through the next few cold months?!